31 December, 2007
probably the last post of 2007?
Anyway, Meikian invites all of us to join this facebook group she set up for milubing. Here's the link -
http://www.facebook.com/group.php?gid=7247613692
Meanwhile, don't forget to watch the Live telecast of NTUC show tomorrow, 8pm on Channel 8... hmm.... =)
Here's wishing Milubing and MLB family a very happy, healthy and sucessful 2008 =D!
Labels: our msg for MLBians
30 December, 2007
congrats to MiLuBing for obtaining the position 4th in 十大最受欢迎团体 in Yes 93.3FM chart final collaboration.
4.迷路兵
泪 - 94 points.
适应 - 86 points
Total points earned - 180
Labels: Yes933 POTP
27 December, 2007
NIC BLOGGED =D
************
hey hey hey!
milubing | 27 December, 2007 01:19
nic
merry christmas to all! manage to whip off a few days leave to spend this thurs and fri plus 31st off camp! yay! not like others in my camp though..block leave till 14th Jan like that coz took many offs to do MLB shows and attend events throughout the year ya. But well! count my blessings! i'm happy this christmas...been a great year for us...these few days have been hectic though...but darn fufilling..been jammin almost everyday, only taking breaks once in a while max of 2 - 3 days due to either of our commitments to church or festivities (personal stuffs too)...we're workin' hard preparing for the next year's "you know what" thing ya. WE'rE HAPPY!..hope your christmases have been meaningful...filled with loved ones and friends... and lastly...thank ya ll for all the gifts plus the Folic Acid soluble vitamin B one too...haha..."sweat buster"...image of my past self...metalic novelties...clip on cardies...china-style-kung fu shaitz-amusing chops and cards...smiles...brightened my already bright christmas! boy..i'm getting blind yawl!
enjoy the rest of the festivities!!!!!!!!!!!!!!!!
love ya lotz yawl!
Labels: MLB just blogged, Nic
26 December, 2007
weiqi tagged (:
---------------------------
weiqi 26 December, 2007 19:26
yay! got away with my ippt... hee hee..now going to jam! see ya peeps!
Labels: Weiqi
Alright. Let's see if I get this right. but thanks shihui, anonymous and shan for informing ya? =D
you can catch MLB's interview on Channel U as and when during this period, as they are the S-POP 本月之星 (Star of the month?). They will be mentioning about their album, their compositions and their song in December stars 2 =D...
Labels: our msg for MLBians
25 December, 2007
weiqi | 25 December, 2007 17:15

On behalf of mlb: MERRY CHRISTMAS to all.. :)
We'll be on TV on the 1st jan for a NTUC show.And ever since the beatboxing event being postphoned, it is best if everyone knows that nothing's fixed,everything is volatile, nothing on this earth is permanent ya..so if u turn on tv on 1st jan and don see us then..well haha..it's ok, relax!
Labels: updates of MLB, Weiqi
Labels: our msg for MLBians
23 December, 2007
I think this should be the 700th entry instead? =X...
***
sam - Again
milubing | 23 December, 2007 17:28
Yes Uncle Phil, i saw ya tag. I remember the young ladies, they were friendly. And i was really surprised that they actually spoke to me cos they're not local. Pleasant surprise! Hmm..
Yesterday was a great day. Had a productive jamming session, then went back to the good old SS show. Plus, i received some amazing Christmas gifts! And i'm not gonna reveal them! Haha =p Steady la! Thank u girls, for ya strong support, loud screams even though its juz a few seconds. Makes my Christmas time a very enjoyable one. I'm talking as if it's already over. Wake up sam. I guess this is due to lack of sleep. But anyhow, i'm HAPPY! I wanna spread the joy in me. Go go go! May God bless everyone of you!
Labels: MLB just blogged, Sam
22 December, 2007
Sam blogged again. (:
------------------------------
sam - Water Boy
milubing 22 December, 2007 12:01
Love this mug! Nice ah? With my picture on it, everyone will know its sam's. Haha =) Thank u QingQing, Quizzy, Shan, Marssh and YAMROLL! (gift from them) Anyway, i love to drink water. Plain, transparent, tastless water. I guess it's the healthiest. I'll use this mug to drink, alot, alot. Day and night, mid-night.. Please drink more water too!
Labels: MLB just blogged, Sam
20 December, 2007
Sam blogged~ (:
------------------
sam's here
milubing 20 December, 2007 12:51
"Christmas time, a time to share our love
Come & join the tidings thru the world"
-this old song by BSB suddenly came to my mind.
Halo.. How is everyone doing? I'm fine.. Will greet all of you with a 2sec smile this Saturday on ch8 as most of you already know. Hmm.. I feel honoured, invited to be a judge again. And i will be FAIR to the kids! Having been a contestant in the past, helps me to further understand how these younger ones will feel. I will say 加油 to them.
Miko: I don't know of anyone in my family who sells duck rice. But since its tasty, i wouldn't mind if he's my uncle.=)

On behalf on MLB,
Merry Messy Christmas!
Labels: MLB just blogged, Sam
Thanks meikian for informing. I'll just copy-paste from what she typed (its from the website anyway) alright?
"Vote for your favourite beatboxer now! 2 sets of Sony Ericsson W910i Walkman phone worth $698 to be won PLUS exclusive photo session with 5566 & Mi Lu Bing!
20% of the ticket sale constitute to the result. Voting forms will be made available upon purchase of tickets at ticket charge outlets or purchase online at www.tdc.sg
http://www.ascentis.com.sg/cms/files/fileManager/NTUCCLUB/TICKETCHARGE/BBOX/5566(a1).jpg
and some changes to the seating plan, you guys may want to take a look.
http://www.ascentis.com.sg/cms/files/contents/NTUCCLUB/TICKETCHARGE/3458/BBOX%20REVISE.JPG
"
Labels: Events, how to win...?
Thanks meikian for informing =D~
Report on S-POP Concert on the move - 2 photos of MLB... check out the link for the full article (nothing much mentioned on MLB anyway...)
http://u.mediacorptv.com/storydetail.aspx?Editorial_ID=671&SubCategoryID=20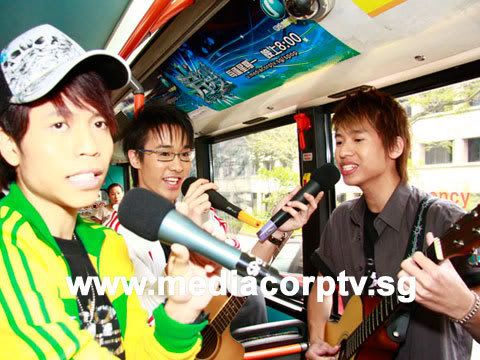 Labels: news articles, Pics
18 December, 2007
Oh yes. This week's I-weekly (cover is Star Awards), at Page 24, there is a small picture of Milubing (Weiqi's not in the picture -_-!!!), taken during the "S-POP on the move"...
Thanks pegg for informing eh....=D
Labels: magazine articles
Weiqi tagged!
---
weiqi said...
hey peeps,looks like it's really postphoned.I don't think the practices have gone to waste ba,still worth it.And yup,do catch our very own sheng siong judge in action this coming sat!1 thing good now can concentrate on our compos! :p nite
18 December, 2007 03:37
weiqi said...
p.s. thanks for the snow andthe christmas tree xiu... using different browsers from diff laptops and thus thought the flakes melted.. :)
18 December, 2007 03:39
Labels: Weiqi
17 December, 2007
alrights.. here's the updates that i (pegg) promised..
the Beatboxing Asia Championship event on 20th Dec has been postponed to 2nd Feb due to technical problems and because 5566 have to go back to Taiwan for their album promos and will only be back during Feb.
*no offences to anyone ya? cux 5566 is also one of the guests thus, it is polite that the event is held only when all the guests are able to attend.*
However, there will tentatively be events coming up soon. So yep, we will still be able to see them. (:

And Sam should be attending the Sheng Siong variety show as judge again during this season, so be sure to keep a lookout starting from 22nd Dec 8pm on Ch 8 (:

and another thing...
it's regarding the long hu bang voting..
we've asked the 933 工作人员, she says that it's best we dont use liquid paper... jus strike off and write a new song name if we wanna change the song. think its to prevent people from re-using old used coupons bah... [as in like those alrr sent in to 933, tt kinda thing]
Labels: Events, updates of MLB
weiqi at 16 December, 2007 23:52
Hi peeps,yep i added to the post.Jus answering some questions:sam n i did not sing harmony for lu.When facing difficulty @ work,jus gotta not let it put u down,evaluate if u gotta 'ren' or fix the problem or let it go or all of the above ba.That's my 2 cents.Isit jus me or the snowing has stopped?think i gotta make this place a little freezy or something.. heh..Take care peeps!p.s. thanks for still taking the initiative of voting,i won't wanna comment on which song but either way,thank you for your kind effort. :)
Labels: Weiqi
16 December, 2007
Wow. Thanks binz for sharing the pictures she took at "S-POP on the move" and "Concert in the park" last week. Here are the pictures (there's A LOT). Enjoy =D!
S-POP on the move...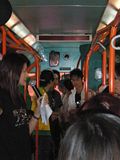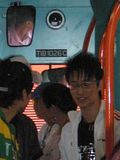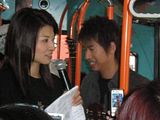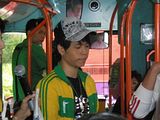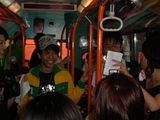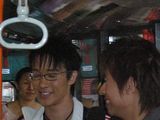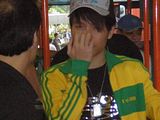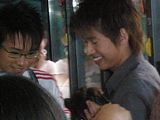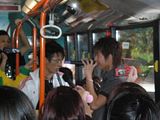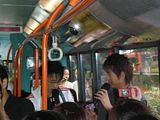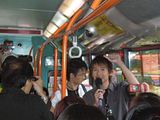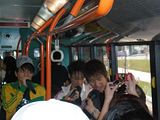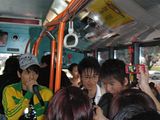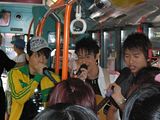 And here are the pictures to the "Concert at the park"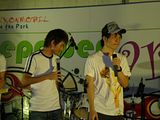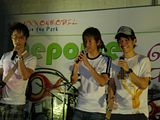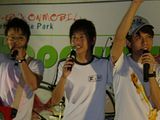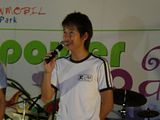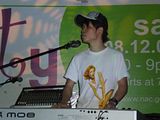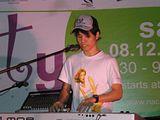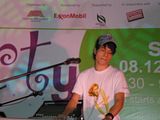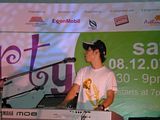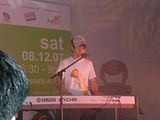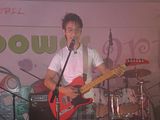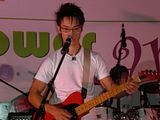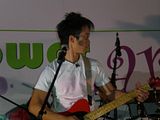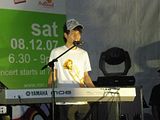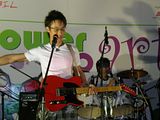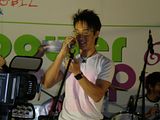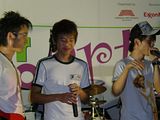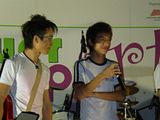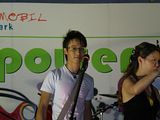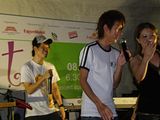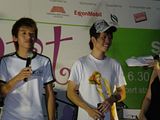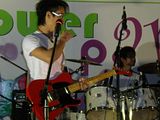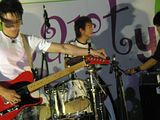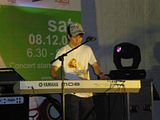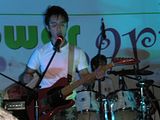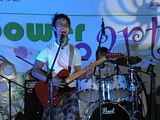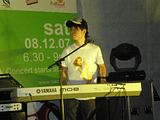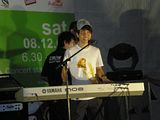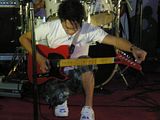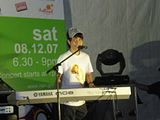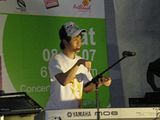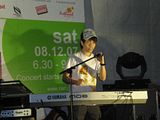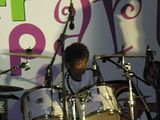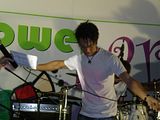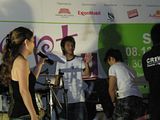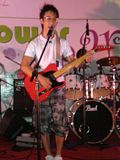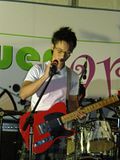 Labels: Pics